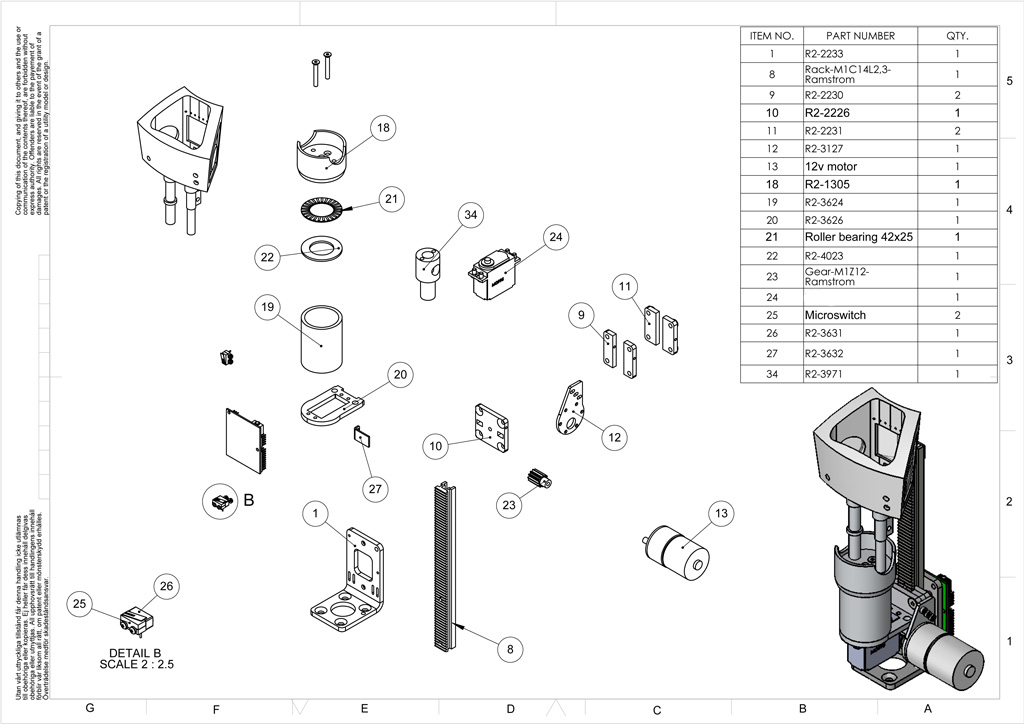 On this side I will try to share my lifter information.
The first and most easy way to start is if you download one of the 2 files below. The first file is a E-drawing exe-file with the viewer included. If you don't want that, the second file is an E-drawing stand-alone file. For this file you need to download E-drawing from
here.
File nr 1 (includes viewer)
File nr 2 (no viewer)
If you are not familiar with E-drawing, have a look around and use the left side controls. I have saved both the Scanner and the Persicope configuration in the files. If you get lost in all the different views, click 'Home' on the toolbar. You can also left-click in various places to hide a certain part etc.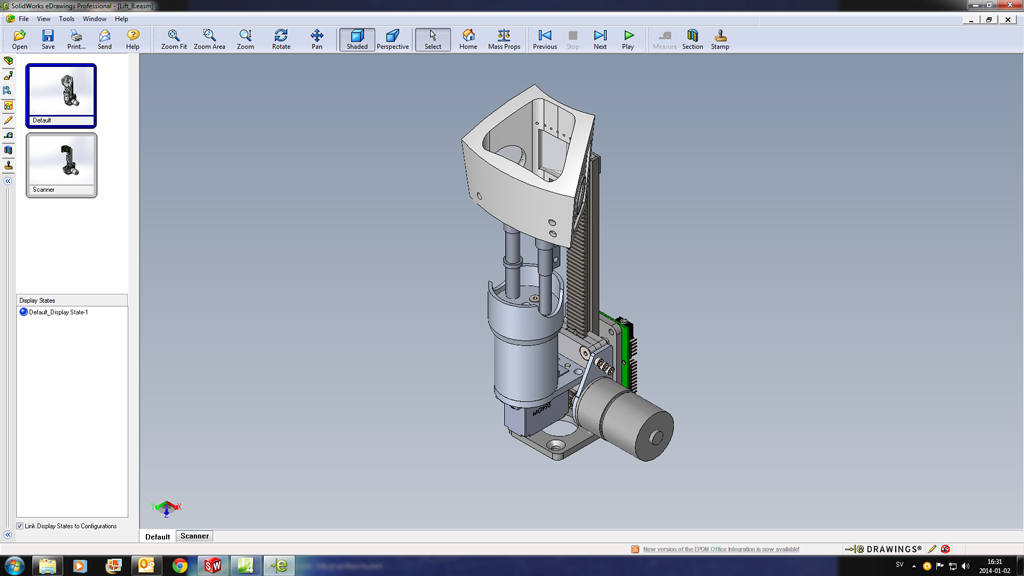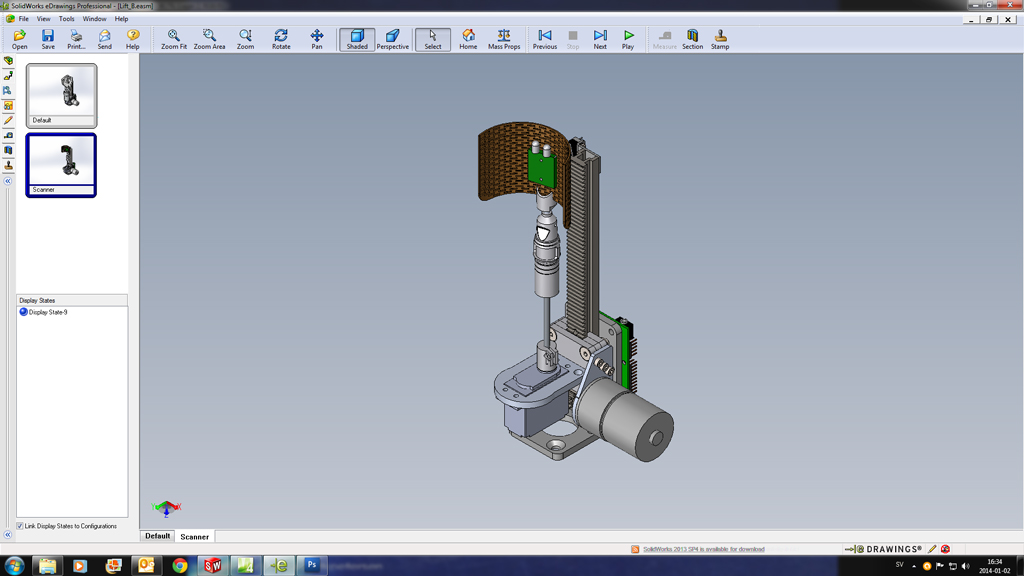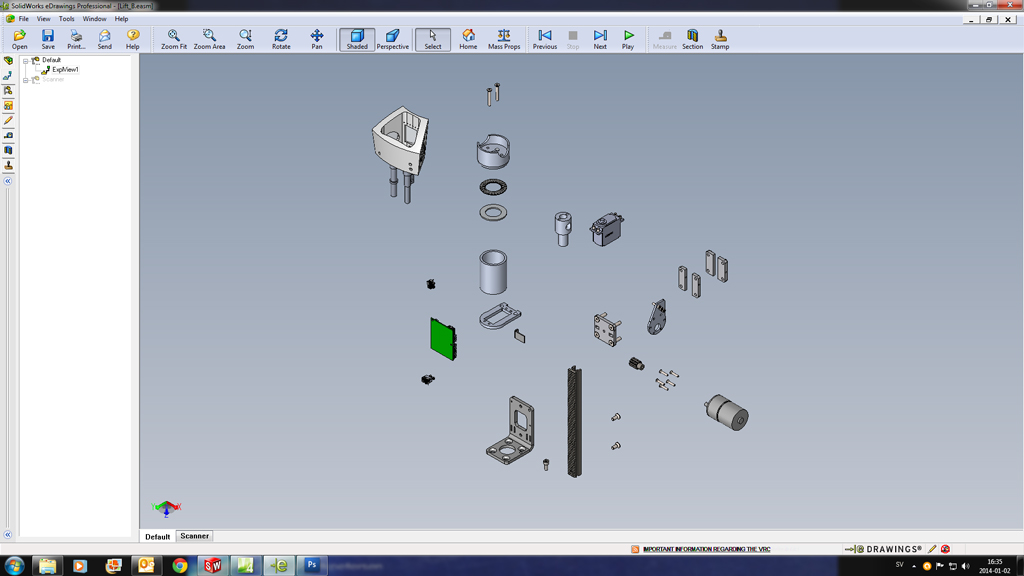 Here you can download the Scanner:
STEP file
.
Here you can download the Periscope:
STEP file
.
And here you can download a zip file with the Solid Works files for the Scanner:
Zip scanner
And here you can download a zip file with the Solid Works files for the Periscope:
Zip periscope
PDF-information